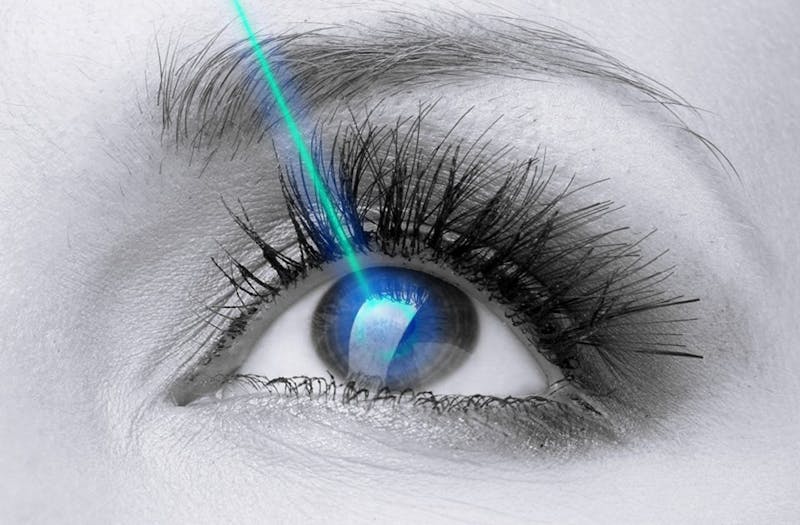 Recovery from LASIK is known for being relatively quick and easy. You won't be bed-ridden or dependent on the care of others. You'll follow a few easy instructions to avoid any infection or injury. You'll find yourself back to your regular daily activities within a day or two. The recovery process is just as simple any time of the year, but here are some of the reasons we think winter is a great time for LASIK:
COLD WEATHER
Scientists working at Wake Forest University Eye Center in North Carolina* found links between the temperature and humidity when the LASIK procedure was performed, and the need for additional corrective surgery. They concluded that the lower levels of humidity and cooler temperatures present in the winter months provide the best conditions for LASIK surgery.
MORE TIME
Most people make lots of plans over the summer months while keeping their winter schedules free to stay in most cold days. Because of the slower winter pace, many patients prefer to take time off of work and make a "staycation" out of their LASIK recovery. Stay inside under a warm blanket and relax, making your recovery easy!
TAX REFUNDS
It's tax refund season! Many people prefer to make big purchases in the beginning of the year when they have a big refund coming back. We offer financing options at Kelly Vision Center but having some extra money will offer you peace of mind and making paying for your procedure quicker and much easier. Invest in your health this year and put your return to good use with LASIK!
NEW YEAR, NEW YOU!
New Year's resolutions can often lead to positive and meaningful changes, so what better way to start the year than feeling confident about your vision? Planning your LASIK surgery after the winter holidays and leaving enough time to be completely recovered for the spring or summer is a great way to start the year. LASIK often gives patients the spark of inspiration they needed to improve many other areas of their lives and get out of their comfort zone.
No matter what season it is, if you are deciding to undergo LASIK surgery, your personal schedule is the most important factor! You will have several follow-up appointments after your procedure, so make sure not to schedule your surgery before you go on a vacation, whether it be in the summer or winter. Your eyes may be red for up to 2 weeks after the procedure so don't schedule LASIK before a big event, such as a wedding or a class reunion.
After LASIK surgery, keep in mind that Dr. Kelly will give you some activity restrictions. These include staying out of:
• FIRST WEEK: Stay out of dirty, dusty, smoky, or windy environments. No camping, campfires, windy beaches, mountain biking or similar activities.
• TWO WEEKS: No swimming pools or hot tubs.
• 1 MONTH: Stay out of oceans, streams, rivers or lakes.
If your schedule allows for the short recovery period and follow-up appointments that LASIK requires, any time is a good time to achieve better vision! Contact Dr. Kelly now to schedule a consultation.