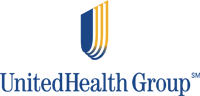 Does United Healthcare Cover Cataract Surgery?
United Healthcare is part of UnitedHealth Group, the largest single health carrier in the United States, and offers many different policies for people in New York. In general United Healthcare plans cover:
More than other insurers, United Healthcare bases its coverage decisions on the coverage policies of Medicare and publishes very few external coverage guidelines.
Cataract Surgery
Cataract surgery and most related diagnostic tests are covered by United Healthcare. Some tests may only be covered if a patient had prior refractive surgery (such as LASIK).
Since Medicare doesn't cover premium IOLs, neither does United Healthcare. This includes both presbyopia-correcting IOLs (ReSTOR and Tecnis) and astigmatism-correcting IOLs (toric).
LASIK
Refractive surgery for correction of vision errors such as nearsightedness or farsightedness is considered elective and is not covered. You can also make LASIK more affordable by taking advantage of options for using pre-tax money to pay for the procedure, such as health savings accounts (HSA) and flexible spending accounts.
If you have specific questions about your insurance coverage, please contact Kelly Vision Center today to talk to an insurance coordinator at our Manhattan or Long Island, New York location.