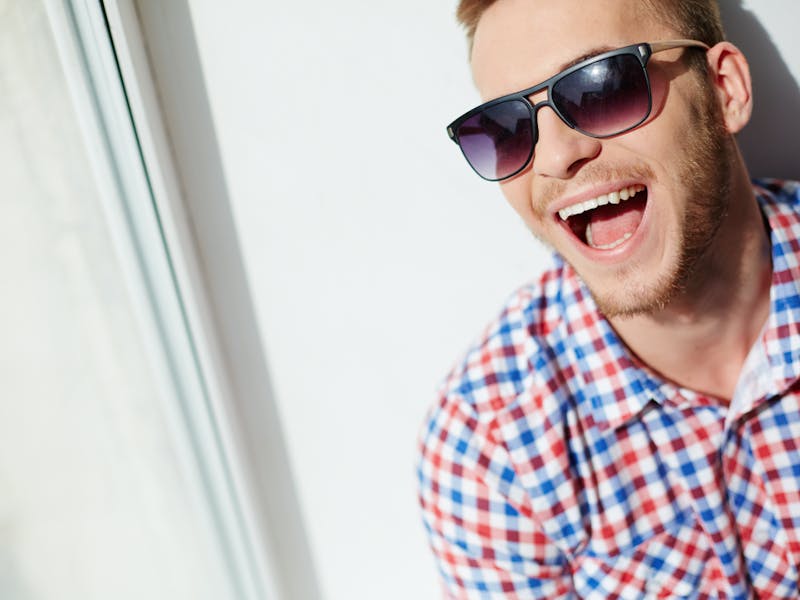 It may not be summer, but that doesn't mean the sun doesn't shine. In fact, ultraviolet (UV) radiation can be found all year long! That's why it is so important to keep your eyes protected when venturing outside. Here are some risks you face when being exposed to ultraviolet radiation, as well as some ways to help protect you not only this spring, but all year long.
There are several types of damage that can be caused by UV radiation exposure. It is a major cause of cataract development. It has also been linked to playing a role in the development of macular degeneration. In extreme cases, it can result in temporary loss of vision which can last as long as two days. Children are more susceptible to retinal damage than adults because their lenses are clearer, allowing more UV to penetrate deep into their eyes.
Here are some preventative measures you can take to help prevent UV radiation exposure:
Wear UV- blocking sunglasses throughout the year, not just during summer.

Wear a brimmed hat when outside.

Don't be fooled by clouds, UV rays can pass through them.

Do your best to not look directly at the sun at any point of the day or year.
If you would like to learn more about UV radiation or ways you can protect your eyesight and keep your eyes healthy throughout your lifetime, please give us a call, or reach out to us on social media!