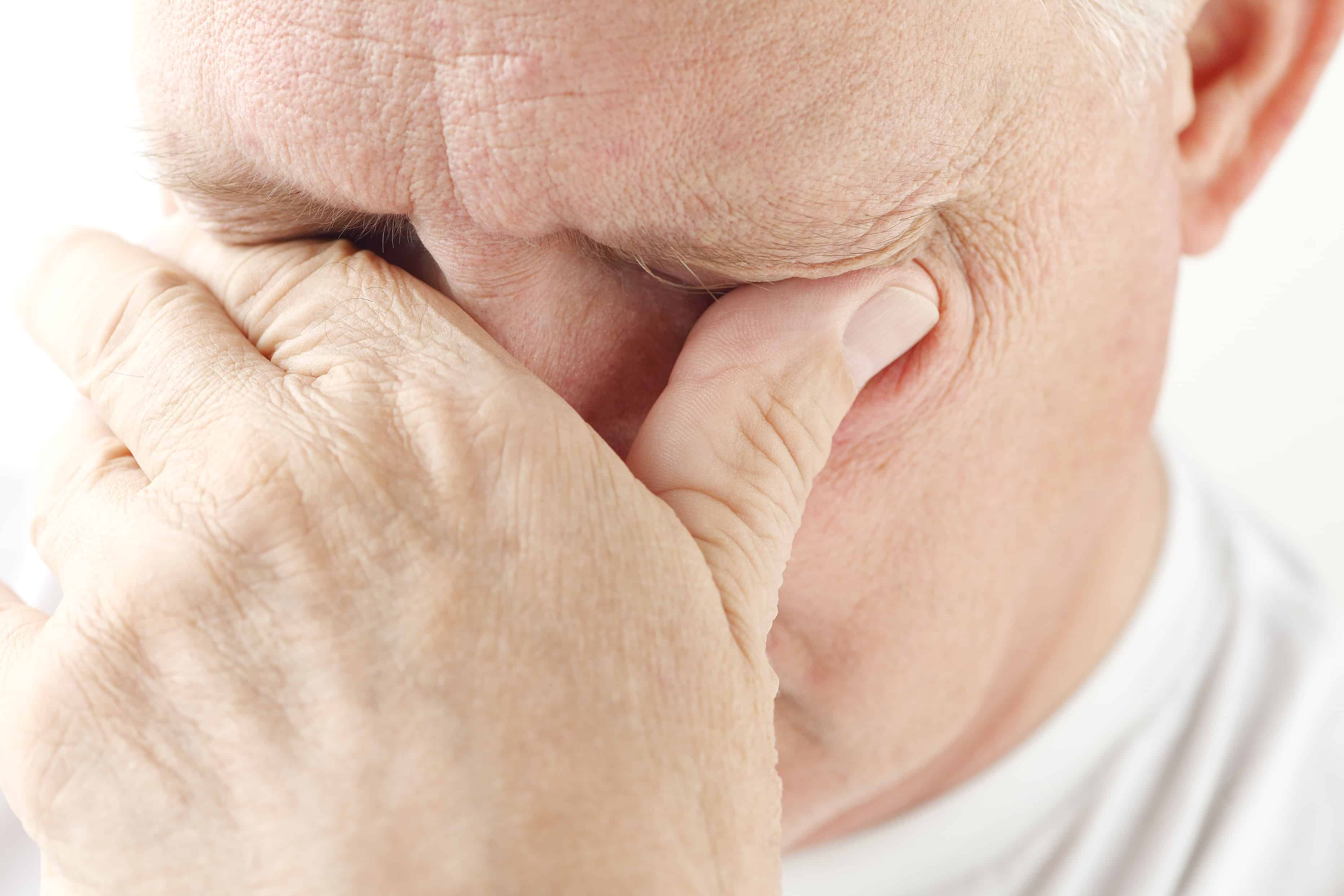 Do you suffer from sneezing and itchy, watery eyes, or a runny nose during the fall and winter months? You might think it's just a common cold, but often, these symptoms are actually caused by seasonal allergies.
It's easy to assume allergies are only associated with spring pollen, but there are some allergens that can cause flare-ups in the winter, too. A few simple steps will help you to manage winter allergies and decrease or eliminate your suffering.
Common Winter Eye Allergy Triggers and What to Do About Them
Winter allergens can cause hay fever, a reaction within the body's immune system resulting from exposure to irritants in the air. Common symptoms include coughing or wheezing, headaches, sore throat, runny nose, irritated skin, and watery or red, itchy eyes. There are ways to spot these winter allergen triggers and take steps toward alleviating your symptoms.
Fireplace Smoke
Did you know that your fireplace could actually cause an allergy flare-up? The smoke produced by a fire, whether indoors or outside, is a common irritant, causing itchy eyes and sometimes, a sore throat.
What to Do:
Be sure that your fire or fireplace is located where the air is well ventilated. Avoid sitting too close to a fire, and sit upwind of outdoor fires to reduce any reaction to the smoke.
Pet Dander
Pet dander is a very common allergen, affecting 15-30% of sufferers. Pet dander flare-ups can be more severe in the winter since pets spend more time indoors with us, rather than outside in warmer weather. This results in considerably more dander around your home and in the air.
What to Do:
Vacuum more often, try to keep your pets out of your bedroom and off of furniture, and be sure the groom your dog or cat regularly.
Mold
Skin contact or inhalation of mold spores often results in an allergic reaction, especially for those who also suffer from asthma. Unfortunately, because mold thrives in warm, damp conditions, it can develop in many places inside your home, from food and plants to your shower or washing machine.
What to Do:
Try to keep your home well ventilated by opening the windows on more temperate winter days. If you have plants in the house, keep only a few since plants often provide the perfect environment for mold growth. The same can be said for damp wood—it can be a breeding ground for mold, so keep it outside.
Dust Mites
Similar to mold, dust mite allergens can affect you more harshly during the winter months since we tend to spend more time indoors in the winter, with the windows closed tightly.
What to Do:
Open the windows when possible, and vacuum more regularly. Be sure to use a vacuum that has a HEPA (high-efficiency particulate air) filter, since it is more effective at removing allergens. Wash blankets and bedding that haven't been used since last winter since it can accumulate a lot of dust.
Wool
While some are simply sensitive to the coarse texture of wool, others develop an allergic reaction, resulting in mild, itchy skin to more severe reactions resulting in raw patches and blisters.
What to Do:
If you are sensitive to wool, choose higher grade knits that are less likely to have irritating chemicals. Or, avoid wool altogether to reduce your exposure to irritants.
Still Suffering? Reach Out to Kelly Vision Center
If you are still suffering from fall and winter allergies, you may benefit from further testing. Kelly Vision Center can provide additional treatment options that will help ease your allergy symptoms.