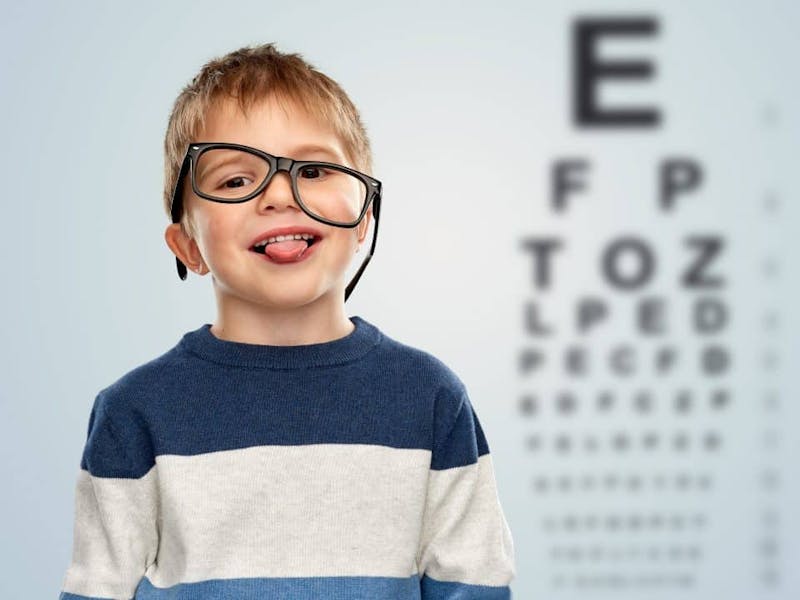 LASIK eye surgery, also known as laser eye surgery, is a procedure that shapes the cornea of the eye to correct vision problems. It can treat nearsightedness and farsightedness, and many people have undergone this procedure with great success.
About LASIK Surgery
LASIK stands for laser-assisted in situ keratomileuses and it is a type of refractive eye surgery. Most people who receive laser eye surgery achieve 20/25 vision or better. Since the surgery has minimal side effects and have a high success rate, it has grown in popularity greatly over the years. LASIK surgery has helped many people live life without the use of glasses and contacts. Due to its effectiveness, many parents wonder if children can get laser eye surgery.
Children and Laser Eye Surgery – LASIK
The topic of whether children can receive laser eye surgery is a controversial one. While many ophthalmologists believe children could benefit from the procedure, LASIK is not recommended for children.
The U.S. Food and Drug Administration (FDA) has not approved LASIK surgery for individuals under the age of 18 years old.
The reason laser eye surgery is not for children is that the eyes are still developing. If children receive LASIK, their eyes will continue to develop afterward, leading to unexpected results.
Another case against LASIK surgery for children is that the FDA does not recommend LASIK surgery for individuals who have changed their contact lens or eyeglass prescriptions in the year before the procedure. Since most children question laser eye surgery shortly following receiving one of these, this is the time many people wonder if the procedure is beneficial for children.
The Best Age for LASIK Surgery
While the FDA has not approved LASIK surgery before the age of 18, most ophthalmologists prefer to wait until patients are 21 years old. A person's eyes should be fully developed by 21 years old, so there is no risk of the cornea changing after the procedure.
The best way to know if someone is a candidate for laser eye surgery is to have a consultation with an experienced ophthalmologist, such as James Kelly, MD, a board-certified ophthalmologist.
The Future of LASIK Surgery for Children
Researchers are studying the effects of laser eye surgery for children who have rare vision problems. Studies show some evidence it could be beneficial to children who suffer from severe nearsightedness or farsightedness. These children are at risk of eye atrophy due to lack of use, and LASIK surgery may be able to help this from occurring. Even for this purpose, children usually try contacts to correct vision problems. It's when the contacts don't correct the problems that laser eye surgery may be a consideration.
Learn More About LASIK Surgery
If you have questions or want to know more about LASIK surgery in NYC for someone 18 years and older, contact Kelly Vision Center, the most preferred laser eye surgery center in Manhattan and Long Island. Call us at 877-718-7818 now.