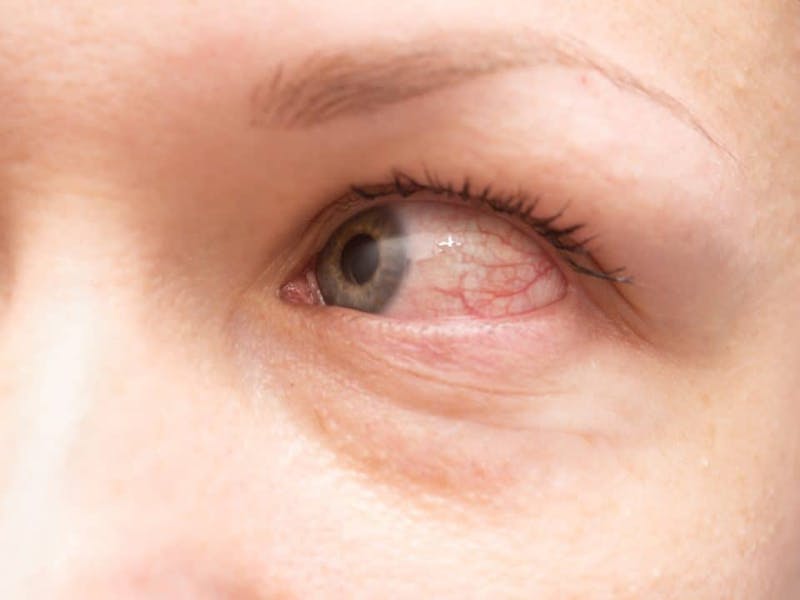 Eye itching, scratchiness, and irritation are common problems. While these symptoms are not severe, they can become bothersome and lead to questions about your eye health.
If you are experiencing redness, contact lens intolerance, blurred vision, or increased irritation in one or both eyes, you may be experiencing symptoms of pterygia. However, it is important to know that there are treatments available that will help ease your symptoms and discomfort.
What Is Pterygium
Pterygium is a growth that begins on the conjunctiva, the thin membrane that covers the front surface of the eye and inner surface of the eyelid. As the growth enlarges, it can affect the surface of the cornea and may cause impaired vision.
While the risk factors and causes of pterygium are not entirely clear, pterygia seem to be more common in warm climate areas and in people with light color eyes or light skin pigmentation. Trauma from exposure to pollen, dust, sand, wind, and smoke may also increase your risk.
If you are experiencing continued discomfort, there are multiple treatment options available that may ease your symptoms.
Pterygium Surgery Overview and Treatment Options
Surgical treatment for pterygium is only necessary if the growth continues to irritate the eye after the use of artificial tears, or if the growth is causing astigmatism, vision loss, or is approaching the line of vision. However, many patients choose to have pterygium removed for cosmetic purposes.
There are some risks involved with surgery, and the pterygium can grow back, sometimes rapidly. But, with the use of surface lubrication and other medications, the risk of increased dryness, irritation, or regrowth is reduced and often prevents a recurrence.
Below are four alternative options for the surgical treatment of pterygia:
Bare Sclera Excision Surgery
Bare sclera excision is a type of surgery in which an area of the white part of the eye is left uncovered as a barrier, preventing the growth of the pterygium into the cornea.
Primary Closure Surgery
In primary closure, another surgical option, the pterygium is removed and the conjunctiva closed.
Conjunctival autografting
This option involves the removal and transplantation of healthy conjunctiva from a different part of the eye, resulting in a lower rate of recurrence than primary closure surgery. With autografting, however, sutures are used to secure the tissue to its new location, leading to an increased amount of postoperative discomfort and potential for inflammation.
Amniotic Membrane Grafting
An often-preferred method to conjunctival autografting, amniotic membrane grafting utilizes a piece of donor amniotic membrane. The donor membrane is glued in place using Tisseel Duo Quick (Baxter), as opposed to harvesting conjunctiva as is necessary for conjunctival autografting. This technique, allowing for the use of glue instead of sutures, leads to less postoperative pain, faster recovery, and shortened the surgical time.
Contact an Eye Specialist Today to Discuss Your Treatment Options
If you have been experiencing increased eye irritation, have questions about pterygium, or would like to discuss treatment options, contact Kelly Vision Center at (877) 718-7818 to make your appointment today.